MKW is a 501C3 Non profit, we work to educate, inspire and advocate to find living donors for those needing the gift of life.
Through YouTube, Facebook and other social media sights we will spread the word with our many partners on their weekly shows.
We also educate and inspire those currently waiting for a transplant.
At MKW we believe in Faith and PMA. A Positive Mental Attitude is crucial along with Faith.
Shane has been a dialysis patient on both in center hemo dialysis and Home Peritoneal dialysis, he is also a recipient of a Kidney and talks from his 25+ years of Kidney Warrior Experience
Shane is someone who has been affected by kidney disease then transplant and who wants to empower and educate others. This includes people with kidney disease, dialysis patients, transplant recipients, living donors, donor family members, caregivers, friends and family members.
Step 1:

call the number or email.

Step 2:

Spend time getting to know one another

Step 3:

Set up an action plan
How Do You Kick The Trash Out of Kidney Disease As A Kidney Disease Patient?
Jared A. Brown with the Warriors Quest Show and CoHost Shane Blanchard with Midwest Kidney Warriors bring this amazing story.
Watch this Warriors Quest Show and hear from Keesha Davis. Keesha is a kidney disease patient, who lives in Atlanta, GA. Keesha is currently on dialysis and is looking for a living kidney donor to create a better quality of life for herself.
What is chronic kidney disease? Chronic kidney disease (CKD) is a serious and growing public health problem in the United States. CKD is a condition in which the kidneys become damaged, decreasing their ability to filter the blood and remove water and waste products. Wastes then build up in the blood, harming the body. When kidney function decreases to less than 15 percent, a patient has kidney failure.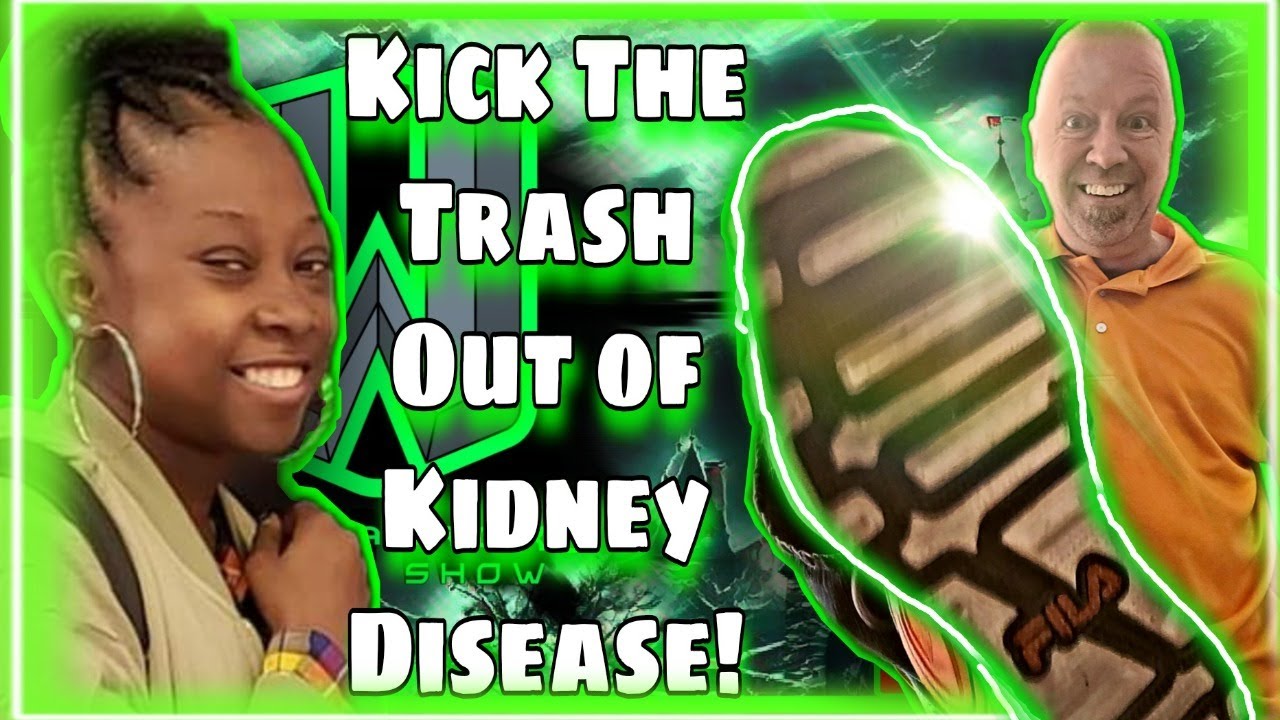 Your new transplant now comes with an app.
Whether you're on the transplant waitlist or a seasoned transplant recipient, AlloCare can make managing your day-to-day health easier. Stay on track with everything at your fingertips and easily monitor all your vital health metrics with an app designed just for you. Manage medications, track fluids, blood pressure, steps, and mood—all in one place. See your long-term trends, dive into the daily details, and reach every goal. AlloCare seamlessly integrates data from Apple Health, Bluetooth devices, and third-party apps you already use—so it's all here.
To make a financial contribution please click on contact us. Find us at. @MidwestKW
100% of all moneys raised go towards education and adovcating for Kidney warriors. Paypal link in "get it now. Give @MidwestKW
midwestkidneywarriors@gmail.com
Monday – Saturday: 8am-10pm Sunday: CLOSE